We are very happy to announce that the American Animal Hospital Association (AAHA) has given us accreditation for three more years!
I may have blogged about this previously, but this is a big deal.  Less than 15% of animal hospitals in the country are AAHA accredited.  In order to pass, certain criteria must be met in every area of the hospital.  They have a checklist for about 20 different areas they consider crucial, and a passing score must be achieved with each area.  Once a hospital passes – which we did previously – it comes up for reassessment every three years.
Why AAHA?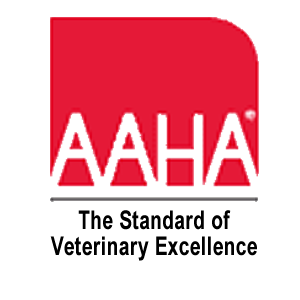 AAHA is voluntary, but we have at least two reasons for opting into the program.  First, it shows others that we stand apart in our overall standards and commitment to excellence.  Second, it holds our feet to the fire, so-to-speak, and makes us reassess our standards and quality of care on a regular basis.  AAHA is no guarantee that a clinic cares about best medicine, but it is a start.
So here we are – AAHA for three more years.  Still committed to the same standards of patient care, patient safety, and client satisfaction with a little help from AAHA.
– Doc Cleland